7 Unique Ways to Celebrate Mother's Day (All Involving Nature!)
June 29th, 2022
Do you have a nature-loving mama who could spend hours outside in the garden or on a hike through the woods? Well, I have a Mother's Day guide for you. Growing up, I remember spending entire afternoons in the garden with my grandmother.
From the golden Florida sunshine, the familiar scent of the supple earth, to the quality time spent with a loved one, those moments are some of my most cherished memories. So if you're looking for some unique ways to celebrate Mother's Day that isn't just breakfast in bed, I have a few activities that will make this Mother's Day one to remember.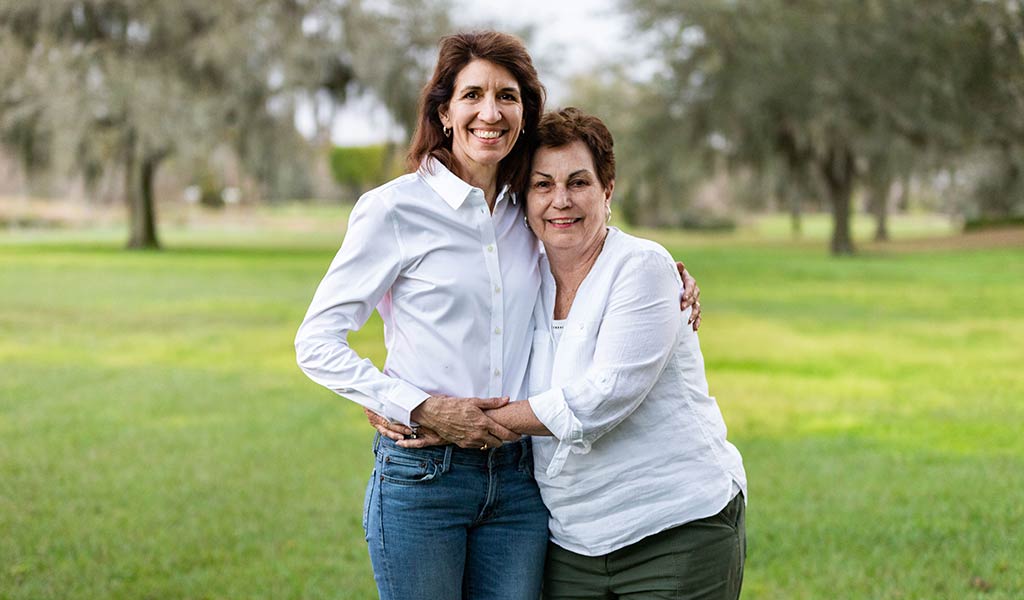 Surprise Your Mom with a Picnic this Mother's Day.
Picnics are a great way to spend time with family and friends outdoors, but they're extra special on Mother's Day—especially if your mom loves the outdoors. If you're looking to plan the perfect picnic for your mom make sure you:
Pick a day when the weather is nice and sunny, but not too hot. So it's a good idea to check out the weather the week before to make sure you don't need to change your plans.
Pack things that you know your mom likes, like her favorite food or drink, books, or games. One of the most exciting things about a picnic on Mother's Day is that your mom won't know what's inside until you arrive. Surprising her with all of her favorite things is sure to make a Mother's Day to remember.
Make sure you wear comfortable clothes so that everyone can enjoy themselves for as long as possible.
Plant a tree (and pick some weeds while you're at it!)
Planting a tree on Mother's Day is another great way to celebrate and have fun outdoors. The wonderful thing about planting a tree is that it will always be a reminder of the love you have for your mom. Whether you plant a magnolia tree, a lemon tree, or even a rose bush, your mom is sure to love this beautiful gift plus fun activity all in one.  
If you don't have space in your backyard to a plant a tree, you can always go to a nearby green space like a forest or even a mountain and plant your tree there. Then, you'll always have a beautiful place to visit with your mother every year.
Plus, your nature-loving mother is sure to love an activity but isn't just fun, but great for the environment. And if you have it in you, I'm sure your mom would be grateful if you and the rest of your family teamed up to pick some weeds while she puts up her feet for a little bit.
Take a boat ride
Since Mother's Day is usually right around the time where weather warms up, taking a boat ride is a unique way to celebrate the holiday. Whether you have a boat yourself or can rent one for an afternoon, a surprise boat trip is definitely a fun way to spend the day if your mom loves the outdoors. Think to pack some of your mom's favorite snacks and drinks and maybe a blanket or two if it'll be a little chilly!
Outdoor movie night
Taking a movie outdoors instantly makes it a little more fun. If you don't have a drive-in movie near you, see if you can set up a projector and a screen (or just a big white sheet) in your backyard.
This is definitely a cozy and relaxing activity that the whole family can enjoy. And for this one, the cozier the better. Grab all your pillows and blankets and bring them either in the car to watch a movie at a drive in (or better yet the bed of a truck) or lay down a big tarp and do the same in your backyard.
Finally, pick one of your mom's favorite movies and surprise her with the set-up, some fresh popcorn, and all of her favorite movie-going snacks!
Head to the Farmer's Market (and then make a delicious meal with what you purchased!)
Going to the farmer's market is always a fun, family-friendly Mother's Day activity. But, you can make it even better by using the farmer's market as the place to shop for a special Mother's Day brunch.
Head to the farmer's market early in the morning for some coffee and maybe fresh donuts or another treat (depending on what your farmer's market has). Then, spend the rest of the morning hand picking all the ingredients you need from each stand. With this activity, not only will your mom be able to help pick the freshest ingredients for her mother's day meal, but she will also get to have some extra quality time outdoors with her family.
A few farmer's market meals you might make are: vegetable omelet and hash browns, frittata, a spring salad, or an heirloom tomato salad.
Take a day trip
You might be surprised by how many outdoor adventures there are right outside your doorstep. We tend to think of visiting places that are far away, while sometimes ignoring what is right nextdoor.
Whether it's a national park, a waterfall, an interesting nature hike, or a natural landmark, there is sure to be at least one interesting day trip near your home. Surprise your mom with a place she's never been that is sure to be a place you can go back to for years to come.
Watch the sunset
Finally, you can't go wrong with watching the sunset with your mom on Mother's Day. Watching the sunset isn't just a relaxing activity for mom, but it's actually good for your health!
Plus, this activity can be paired with more than one thing. You can choose to do a short nature hike that finishes with a sunset (as long as you're comfortable with heading down the mountain in the dark), a sunset boat ride, or even a sunset picnic.
No matter what, your mom is sure to love whatever activity you pick especially for her this Mother's Day.