Color Crush for Christmas: Style Trends for Your Holiday Season
December 4th, 2017
At The Magnolia Company we collaborate with the best in the world of style and decor to keep our product on trend and full of fresh looks for your home. Our resident color trend expert, Michael J. Skaff, AIFD, AAF, PFCI and freelance designer for The Magnolia Company informs us that the Color Marketing Group is forecasting several shades of blue, plum, gold, grey, and ocean teal for 2017.
As you decorate for the holiday season, keep these trends in mind to offer a fresh look to your home. Be creative – use colors other than red this holiday making a bold statement that will have everyone take notice.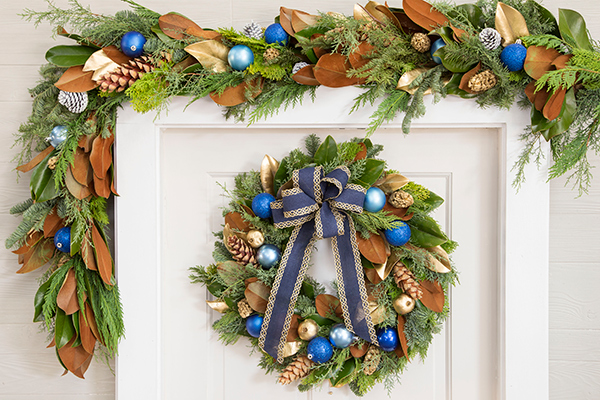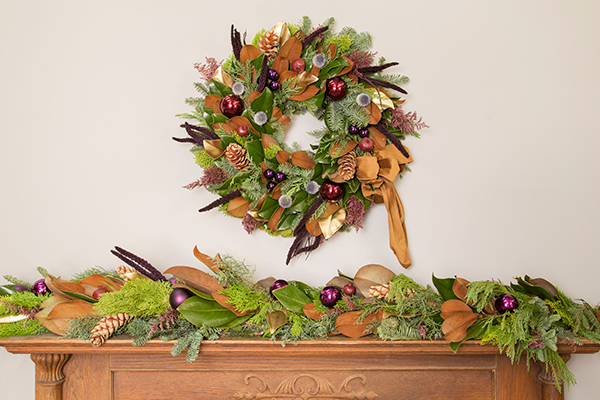 Our top picks for the season incorporate the upcoming color trends as each color palette works well for the entire winter season not just the Christmas holiday. Thus, offering customers a good value for their purchase price.
If you love reds during the holiday season but are looking for something new this year, lean towards the deep plums and contrasting gold tones that you will find in our Plum Magnolia Wreath, Swag, and/or Garland. These pieces create a luxurious, royal look and are ready to make a statement in your home this yuletide.
On the other hand, the blues and golds in our Blue Holiday Wreath, Swag, and Garland fit well with a variety of home and indoor decors.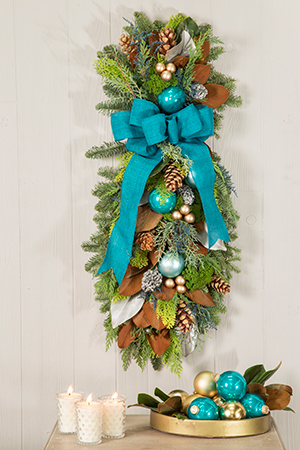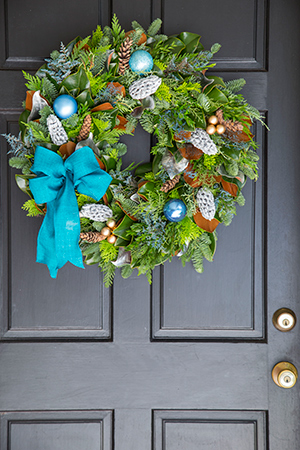 To make a splash this Christmas try something new by taking a look at our Merry & Bright Wreath and Swag which incorporates teals and greens celebrating the season in style. These pieces will give your front door, mantle, or favorite wall space a bold, contemporary look you are sure to love.
Each collection offers you a complete way to easily decorate your home whether over the mantle, on stairways, or over bay windows. You can also use the garlands as a table runner to instantly decorate the dining room for your holiday guests.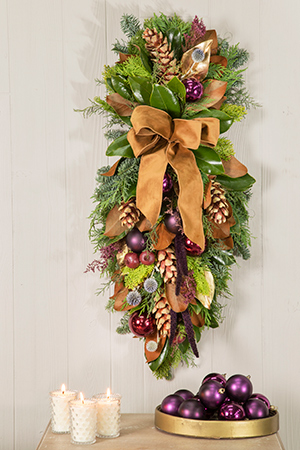 Consider ordering multiple pieces within the collection you choose that will work thematically not only on the interior but also exterior of your home.
Here at The Magnolia Company we hope your holiday season is full of special moments with those nearest and dearest to you.