Dish It Out: Why Dish Gardens Make the Perfect Gift
June 7th, 2017
Choosing a single plant as a gift can be overwhelming at times. If you are unsure of your recipient's favorite bloom or color it can leave you at a loss as you scan all of the different options available in today's marketplace. Would a mini rose plant be best? Or, should you go with something a bit grander such as an azalea or orchid?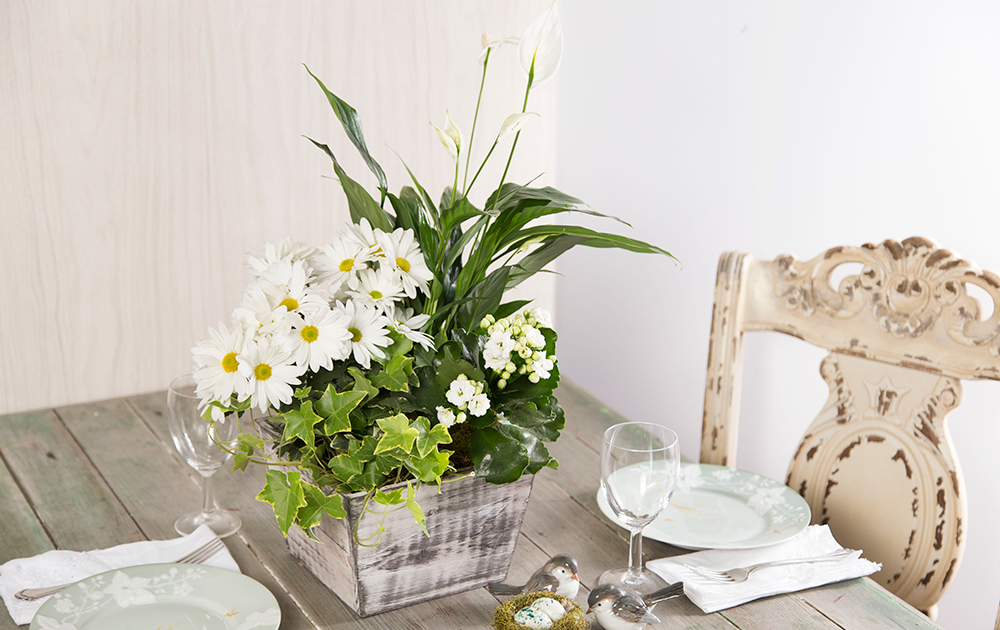 One way to address this dilemma is to select a dish garden instead of a single plant. Dish gardens are a collection of plants that are arranged together by the floral professional to create an incredible presentation.
Easy to care for, dish gardens are a perfect fit for most indoor décor, as they bring together a variety of textures and colors to complement any space. They make a fresh and inviting centerpiece, as well as a beautiful addition to a front entryway; a side table; or coffee table giving a room an airy, casual- living look and feel.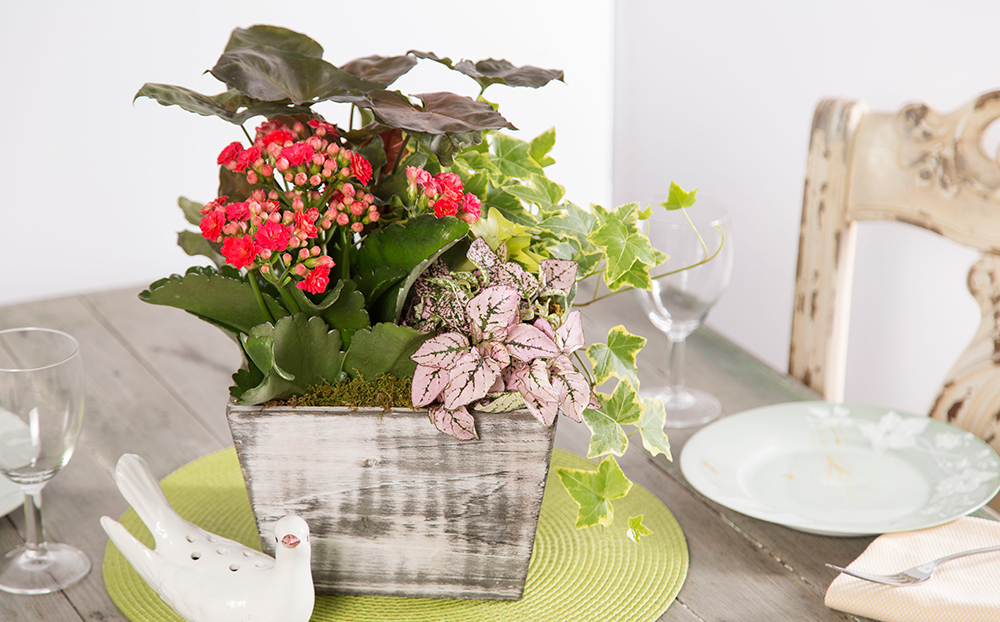 Houseplants are certainly on trend right now (more so than in previous years) making dish gardens a great way to add to a plant lover's collection when sending it as a gift. The recipient will love the combination of blooming plants, such as a mini rose plant, hydrangea, or kalanchoe plant set amongst the vibrant green foliages and textures of an ivy or dieffenbachia plant.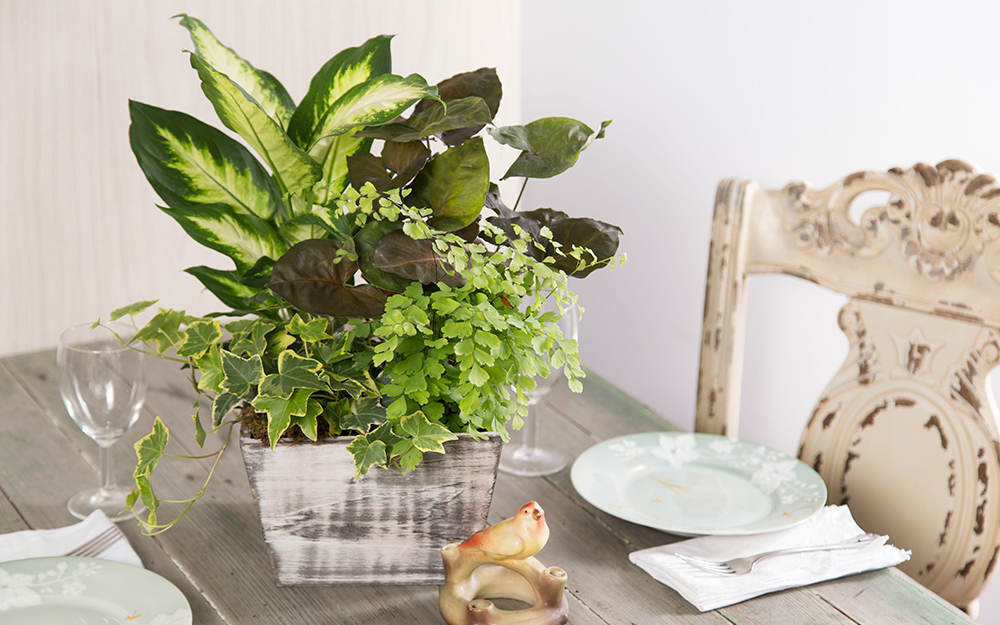 A great fit for any occasion of gift giving, dish gardens are a thoughtful hostess, housewarming, or thank you gift.
So, when in doubt, dish it out!