Roots
March 14th, 2017
Spring has arrived, announced by the buds of the magnolia flowers present on the graceful branches at our Magnolia Farm. This spring I am reminded that family has always been the main theme of The Magnolia Company. In 2001 we started this family business together as each person contributed their gifts to grow The Magnolia Company. At different times each person watered the soil and provided the care for the trees to reach towards the heavens. All of the family contributed to the harvest and provided the stems to hand assemble the most exquisite magnolia designs originating from our farm. Our roots have grounded us together where we all recognized that our opportunity to start this business was a gift from our creator and I am truly thankful. Sixteen years later we see a new blessing…a new generation of family contributing and adding their gifts to continue the growth of The Magnolia Company.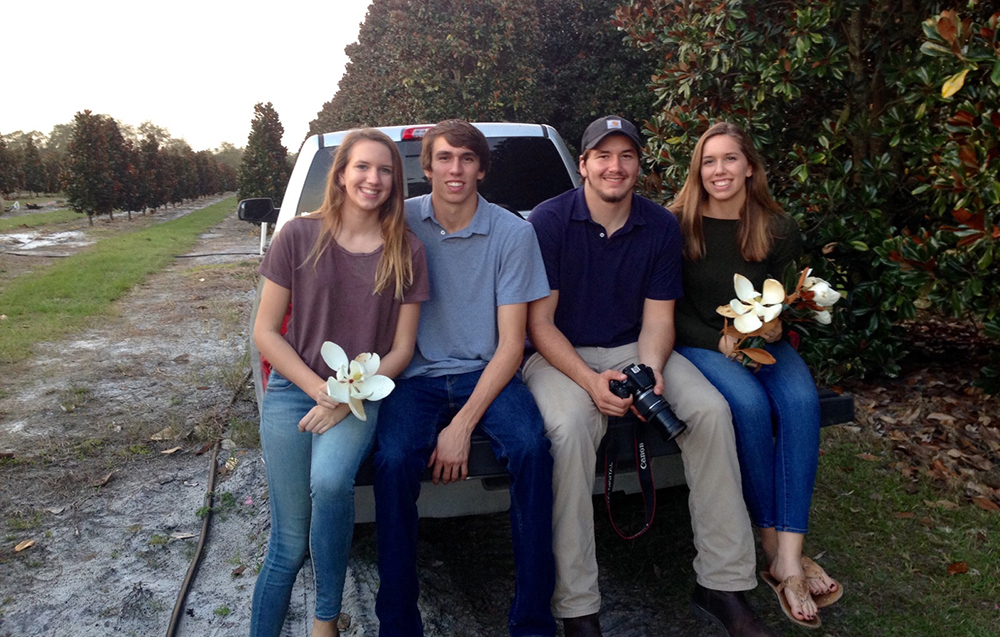 One fun part of my job is the opportunity to try new plants in our business. A new favorite of this spring are these beautiful roses called Mother of Pearl. They are some of the most abundant flowering plants I have ever seen, producing a thicket of sweet, fragrant roses in a lighter pink to peach color. I have also noticed they are extremely disease resistant.

We have plenty of work to do on The Magnolia Company Farm. Currently we are in the process of pruning out the old leaves to make space for the new 2017 leaves. Next we will start the cycle of care to provide for new exciting designs for 2017.
Blessed and Thankful…
Matt Roth, President and Co-founder.