15 Creative Ways to Use a Garland at Your Wedding
July 5th, 2022
Fresh Wedding Garlands
If you've ever seen someone use a fresh garland at a wedding, you know it is an easy way to add beauty and charm to any atmosphere. But for a day as special as your wedding day, choosing a fresh wedding garland can be a little tricky if you're not sure exactly what you want.
Fresh garlands can be used as decoration for the ceremony, reception, and even around the cake. Since there are a lot of different types of fresh garlands that can be used at your wedding, we wanted to share some of our favorite types of garlands as well as different ways to use a garland at your wedding.
Different Types of Wedding Garlands
Depending on the style of your wedding, you might prefer one fresh wedding garland over another. For example, in India, fresh flower garlands are very popular. But, for a more French farmhouse wedding, you might prefer something like an Italian ruscus garland.
This is one of the more popular types of wedding garlands because it is a very elegant piece of foliage that will stay fresh for 1-2 weeks. It is also quite easy to use because it is flexible and doesn't require any kind of installation or tying.
A salal garland is another common type of garland that you might want to consider using at your wedding. It has a beautiful natural look that will make your guests feel almost as if they are in a forest when they walk into your venue.
But here are a few more types of wedding garlands that might be perfect for your unique wedding style:
Eucalyptus Garland
Ivy Garland
Plumosos Salal Garland
Carolina Sapphire Garland
Seed Eucalyptus Sprengeri Garland
Olive branch Garlands
Where to Order Fresh Wedding Garlands
When ordering fresh wedding garlands, it's easy to find many high-quality online distributors. We always suggest double checking the length of the garland as well as where it's sourced from, when it's been cut, and how long it will take the garland to get to you.
Down here on our sunny Florida farm, our fresh wedding garlands are cut daily and are made by hand right here in the USA. But, definitely do a little research to find the distributor who fits your exact needs.
Now that we've gone over some of the most popular wedding garlands as well as where to order your garland online, it's time to dive into all the ways you can use a garland at your wedding.
15 Unique Ways to Use a Garland at Your Wedding
1. Outside of your venue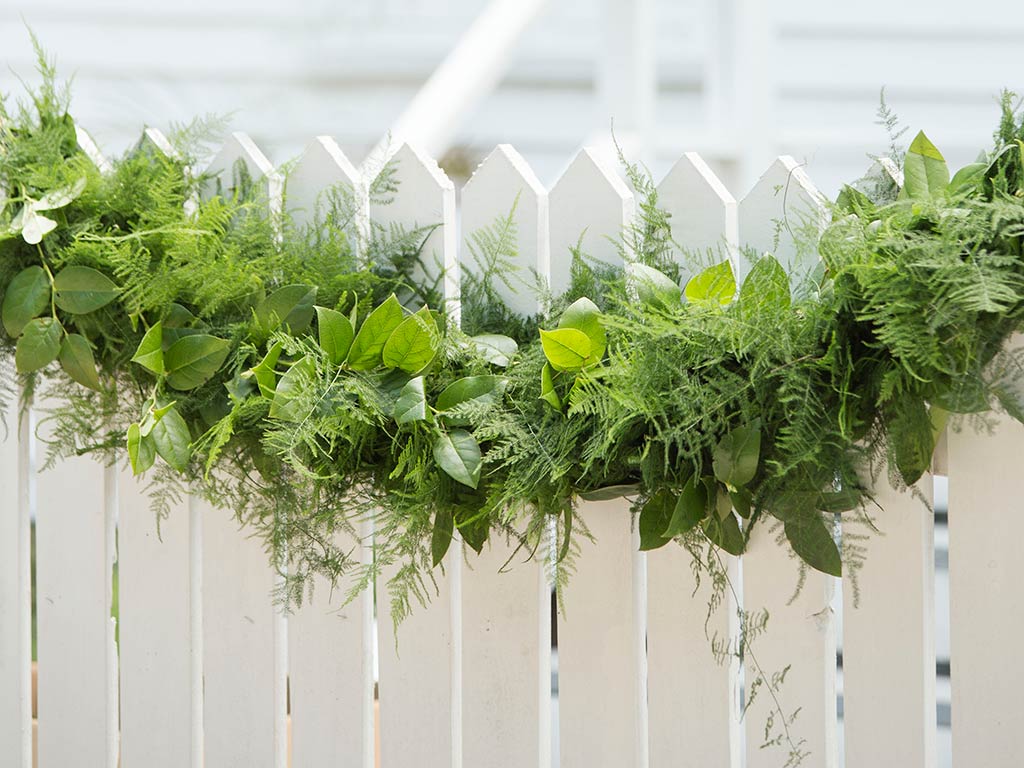 2. Around your welcome sign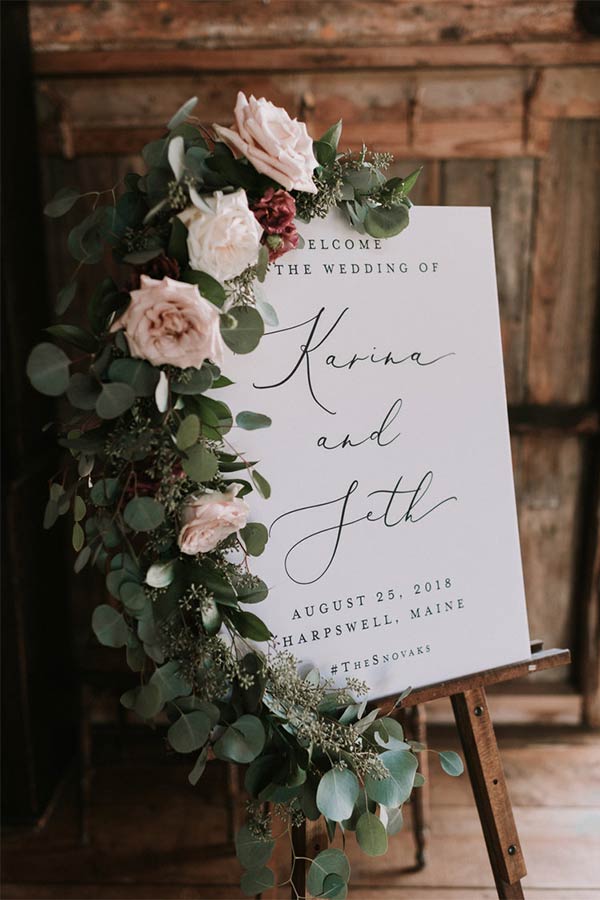 3. As wall decor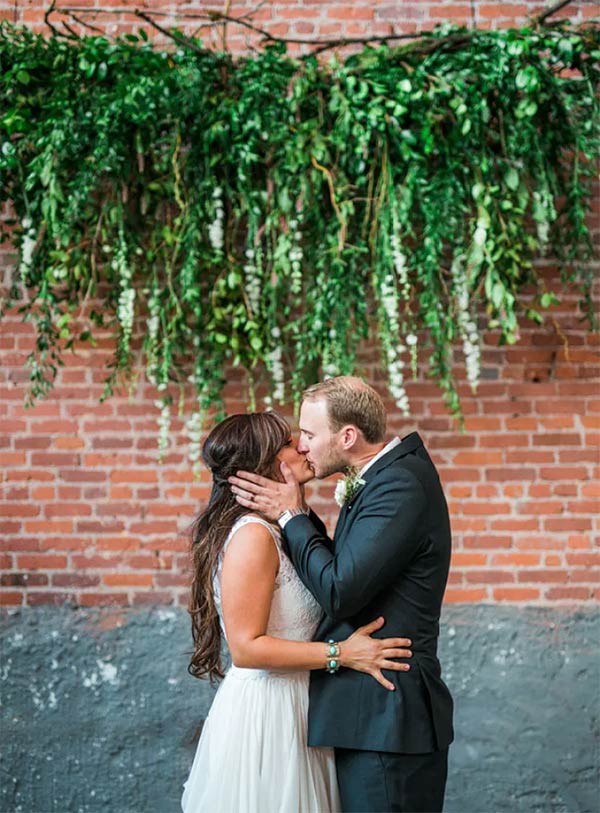 4. To freshen up your seating chart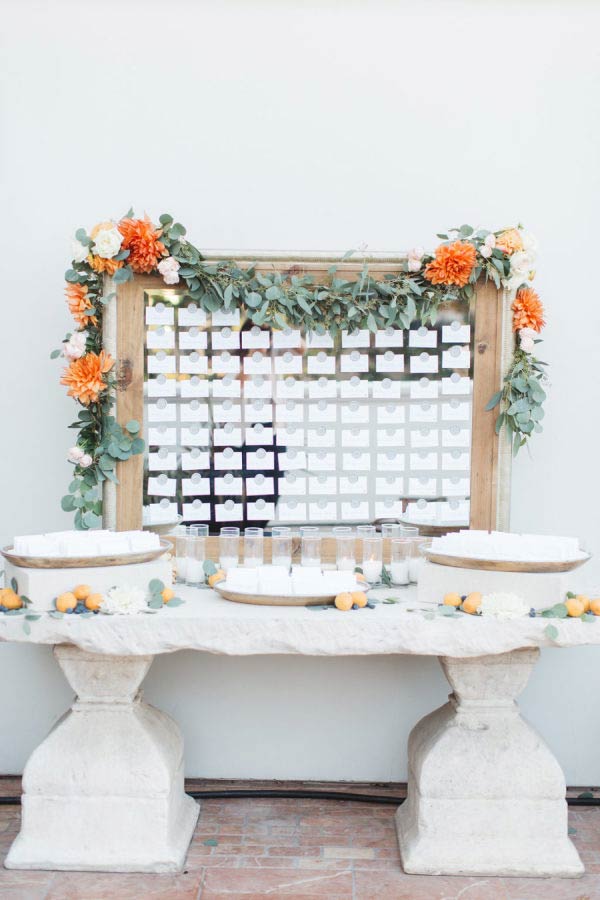 5. To add a little something special to balloons
6. As table decor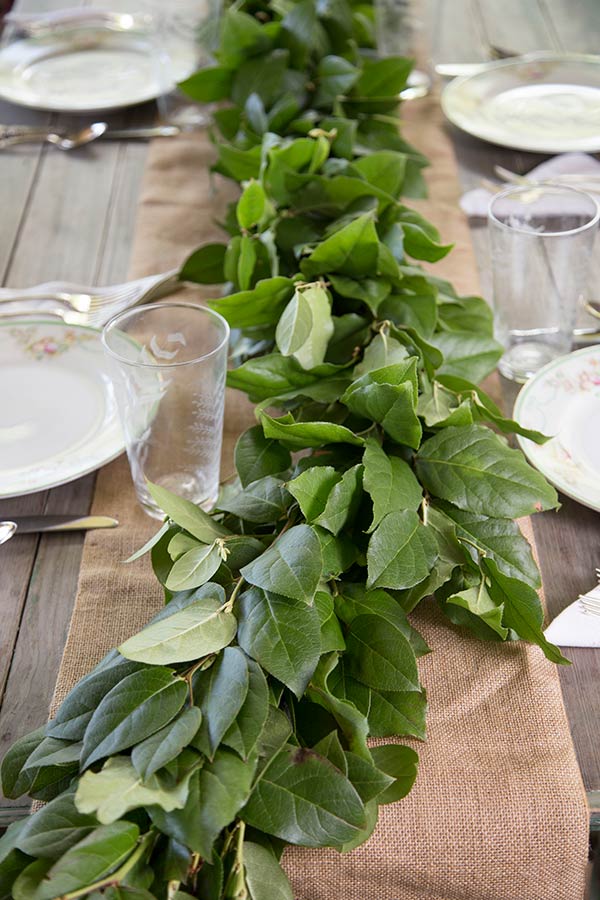 7. On a mantle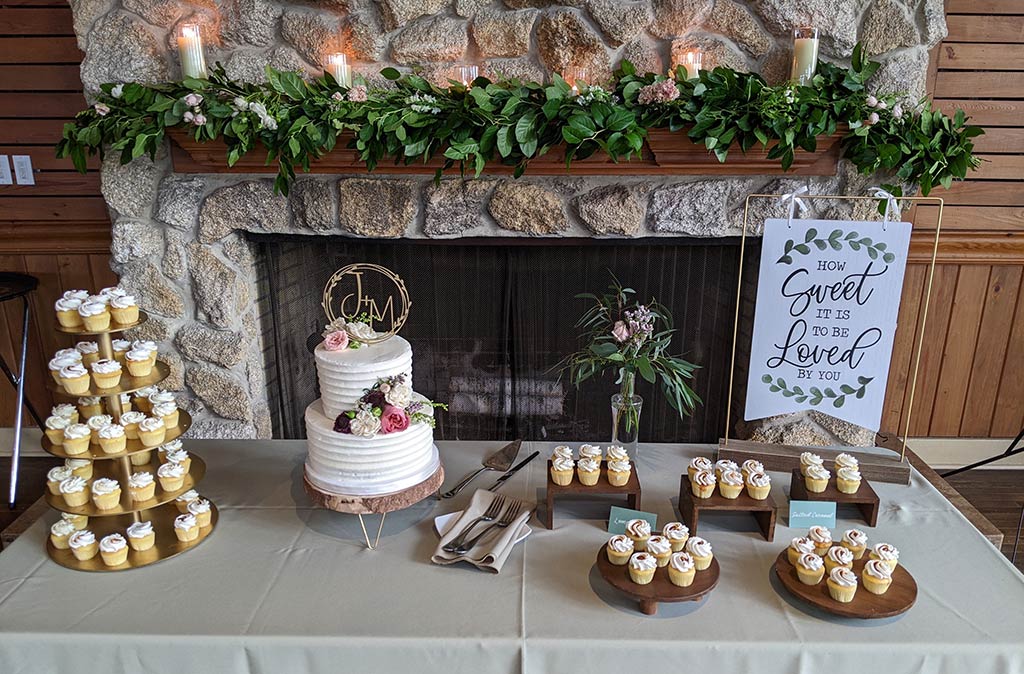 8. Lining the aisle where you'll say "I do"
9. Hanging above the dance floor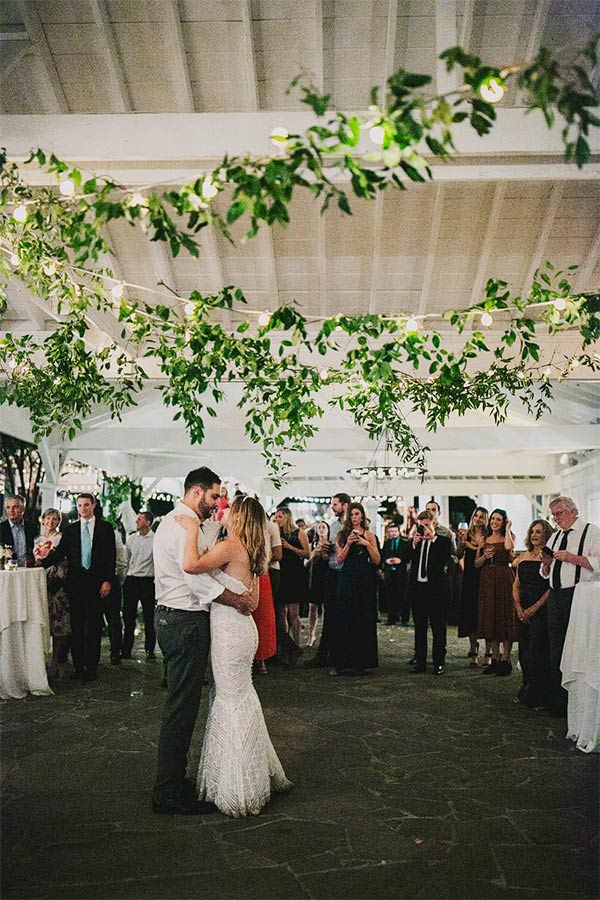 10. For a fun and fresh photo backdrop
11. To line the back of a bench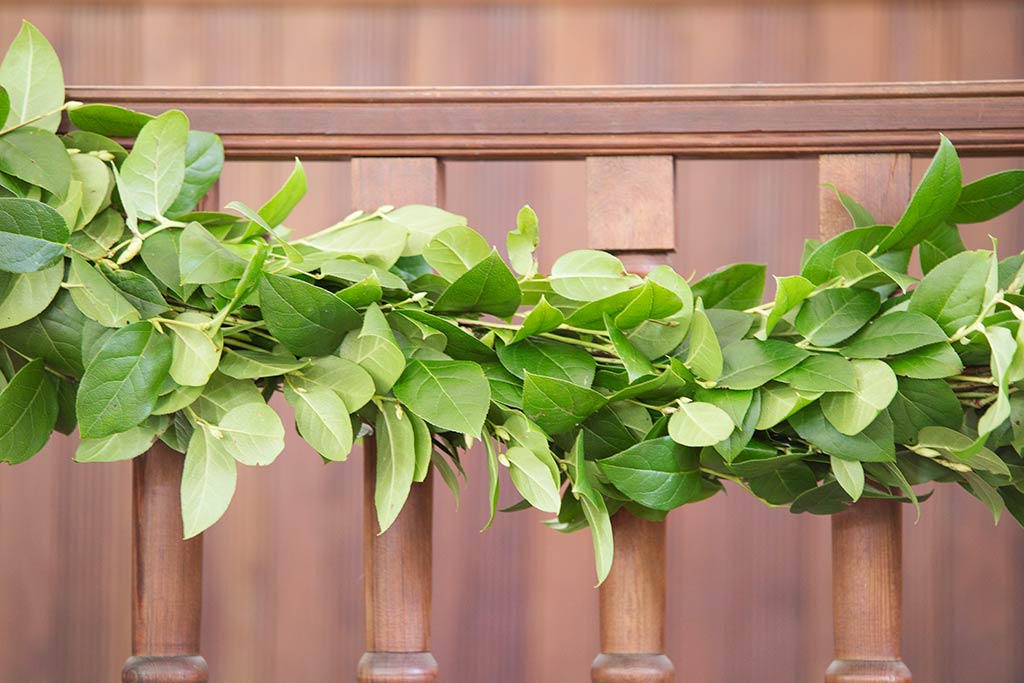 12. To top your beautiful cake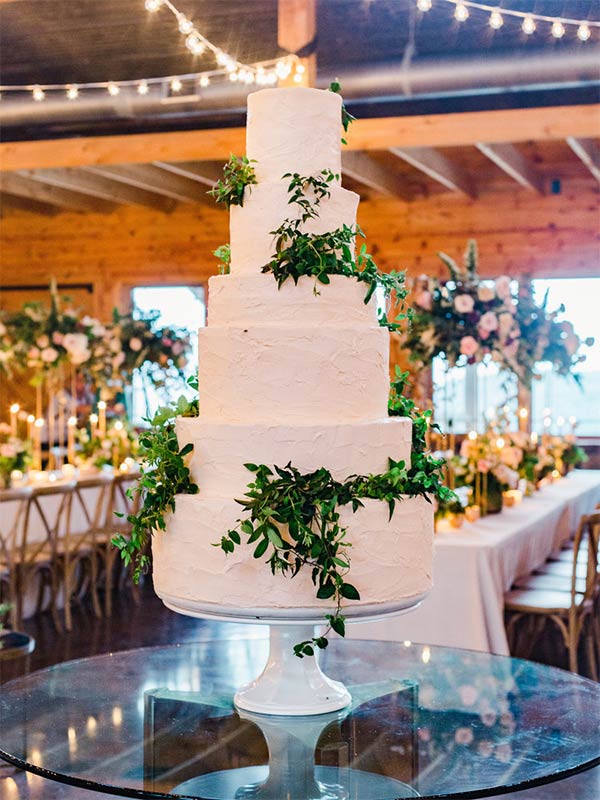 13. Going up the stairs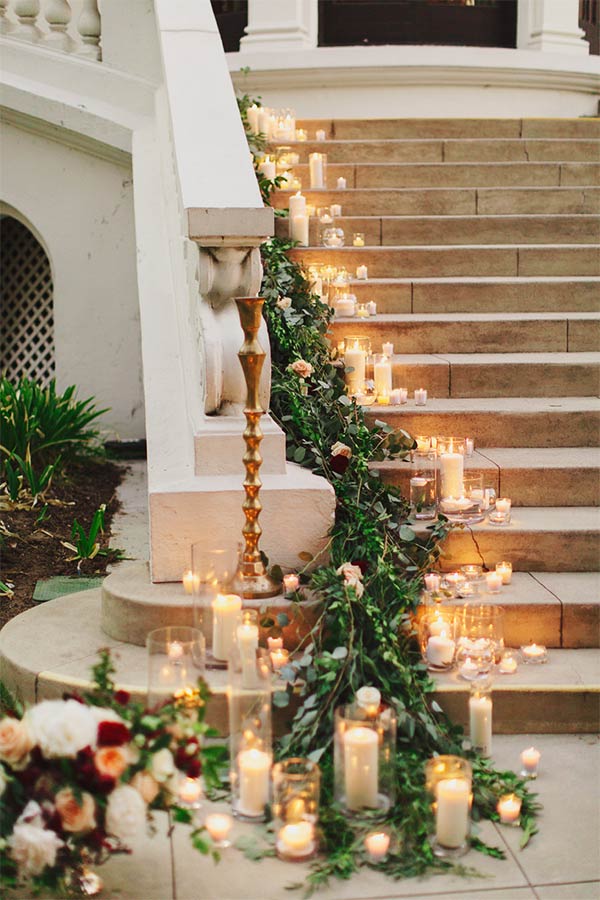 14. On the handrails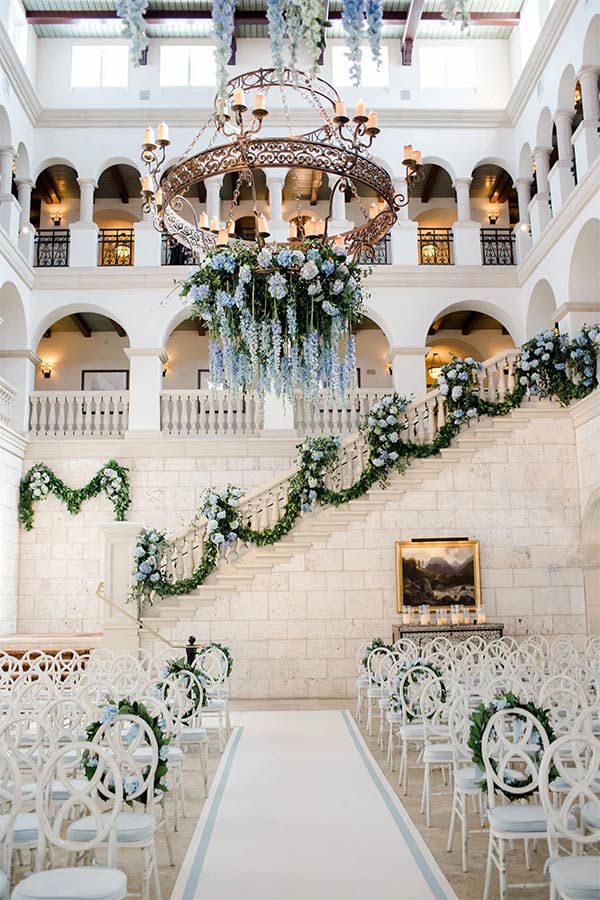 15. Around the altar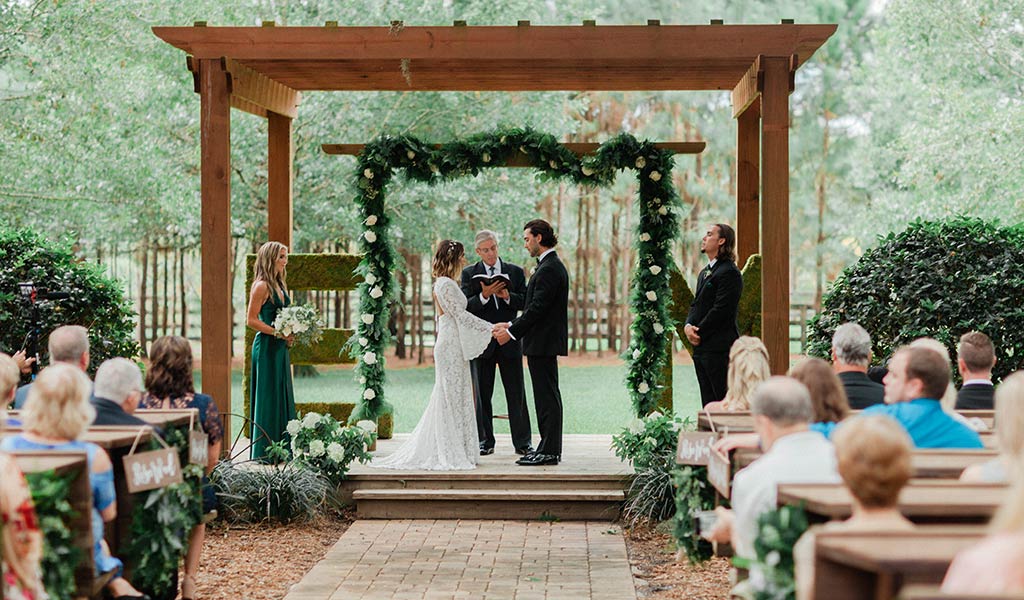 We hope you have a wonderful wedding day filled with beautiful, fresh garlands—no matter where you end up putting them!