The Fig Tree's Bounty
August 31st, 2018
Watching our fig trees grow in the summer is a true clock from Mother Nature that never quits…no batteries or electricity required!!! If I never looked at a calendar during the year I would automatically know the time of year by watching this beautiful and verdant tree… it never fails to remind us what season we are in during the year.
During winter its chocolate colored, gnarled branches are bare with no leaves.
During spring these beautiful trees greet me with tightly packed buds with whorled leaves ready to sprout.
In August, when the end of summer is near, the fig tree's leaves are begging to wither exposing an abundance of fresh figs for picking. I keep my eyes on the tree's branches as many of the figs are ripe for picking and I always want to get as many as possible before the Florida August heat spoils the Fig Tree's bounty.
Below are several ways to enjoy your fresh figs:
Just slice & serve them
Make Fig Jam & Preserves
or use in other culinary pursuits…
Matt Roth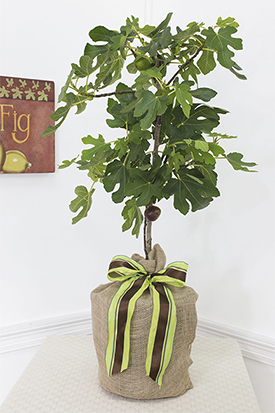 Fruitful Fig Tree