Warm Their Home, Warm Their Heart: A Guide to Housewarming Gifts
July 5th, 2017
Buying a home or the move into a new home can be stressful for a family. What with planning the move; work that goes into it, as well as the stress of selecting the right neighborhood, or perhaps even the move to a new state can be a bit daunting. When someone tells you they've just bought a house, the response is usually one of "Congratulations". This is supposed to be a celebratory moment in that person or family's life; a landmark moment of where they have settled into calling a space – a home.
Here at The Magnolia Company we want you to celebrate this pivotal life moment with your friends, family, or maybe new neighbors. During this hectic time a small gesture of welcome can make a difference in that feeling of finally being "home".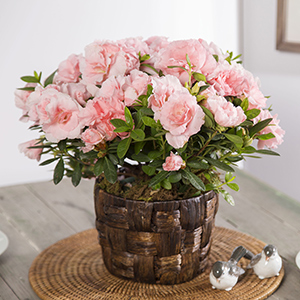 With this in mind, we have a large assortment of housewarming gifts including plants and trees that become a living keepsake. These are sure to brighten up corners that need a bit of color and add that cozy, lived in feeling to a new home.
Not to be overlooked is our beautiful selection of hand-crafted wreaths and house plants, bringing warmth to your recipient's front door or ready to add a touch of nature to the indoors.
You can't go wrong when extending a gift in celebration to your friends, family, and neighbors. An act of kindness never goes unnoticed and will help make the bonds between you that much more meaningful.