5 Ways to Decorate For the Holidays with a Garland
December 9th, 2022
You did it. You've planned out how you're going to decorate your home for the holidays. Your Christmas tree is shining in the corner next to your bookcase, your stockings are hung on the mantle, and your Christmas cookies are baking in the oven. You just can't decide where to put your beautiful, fresh magnolia garland—or any type of garland for that matter.
If you're looking for some inspiration for how to decorate for the holidays with a garland, we've got you covered. We've been decorated our home with a magnolia garland for the past two decades. Each year we try to switch it up a little bit and here are some of our favorite places to style a garland.
1. Over a Railing
If you have a nice entryway with a staircase, adding a garland to your stair railing is a wonderful way to welcome the holidays into your home. Plus, this is a great way to carry the feeling of Christmas all the way upstairs.
2. Over a Door or Entryway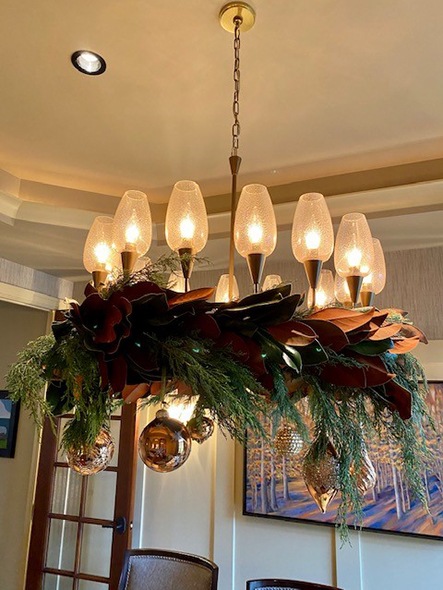 A lot of people have one space in their home that has the most Christmas decorations. For some it might be the dining room, for others it might be the living room. Hanging your garland over the door or entryway into this room can be a great way to welcome people into your most decorated room.
3. Around Your Front Door
Speaking of doors, your front door also makes a wonderful choice for a garland placement. If you have a fresh garland and you live in a colder climate, this will be the best choice for your garland. The cool temperatures will help your fresh garland last longer. Just make sure you're keeping it protected from any rain or snow.
4. Over your Mantle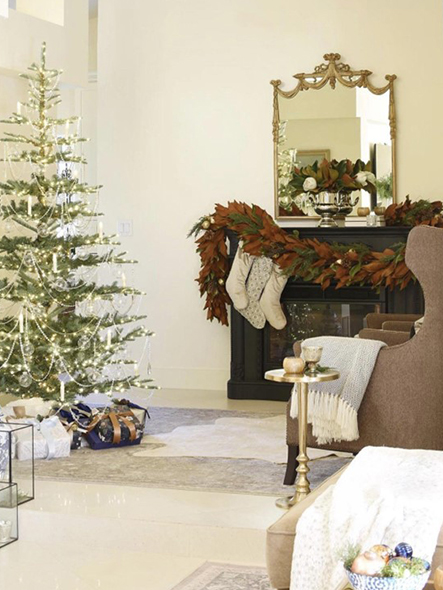 Hanging your garland over your mantle is a classic choice. Paired with a few stockings or some lights and it will truly bring the feelings of the holidays into your home. If you're using a fresh garland, we just recommend avoiding using your fireplace too often.
5. Over your Window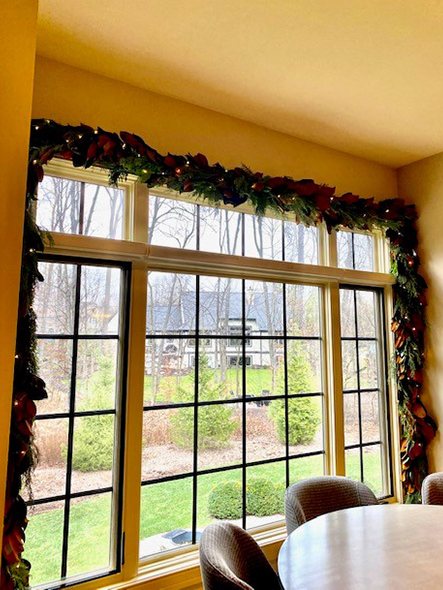 Christmas lights always look beautiful in a window, but a garland is another great choice. Plus, with your garland hanging in your window, you'll be greeted by it as soon as you step into your front yard. This is one of our favorite ways to decorate for the holidays with a garland.
We hope your mind is swirling with ideas after reading through some of our favorite mantle decor ideas. If you really want to bring your garland decor up a level, try using a decorated garland or adding some lights or ornaments to a plain garland. And with that we wish you a very happy holiday season!