Fresh Magnolia Wreaths vs. Dried Magnolia Wreaths
October 31st, 2022
Every year around this time, we always get a few messages about the difference between fresh magnolia wreaths and dried magnolia wreaths. Each provides its own unique benefits, so the choice will be unique to you and what you're looking for in your magnolia decor. Here we're going to deep dive into the benefits of each of our wreath types so you can make the best decision for you and your home. 
Fresh Magnolia Wreaths
For the past six months we have been spending our days on the farm providing our magnolia trees with a lot of TLC. This means giving them our farm-made compost for extra nutrients, using recycled water, and pruning them for abundant growth. And now it's time to enjoy the fruit of our labor by cutting off the healthy, high-quality magnolia branches that turn into our wreaths.
Because of this our fresh magnolia wreaths are only available mid-September until early March. Just like a bouquet of flowers, these wreaths change with time as they dry and age. Their leaves curl and their colors lighten creating an entire new aesthetic.
These pictures show how a few of our different wreaths dry and what you can expect your wreath to look like as they age. Some of our customers prefer the dried aesthetic.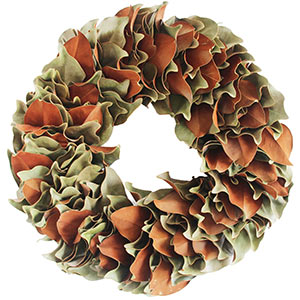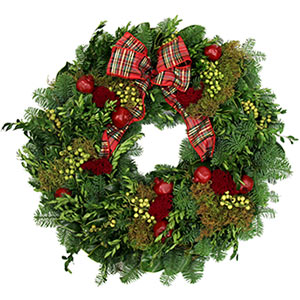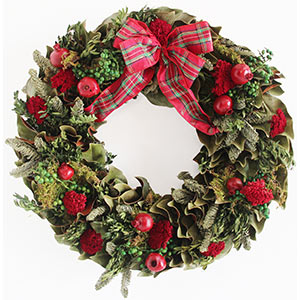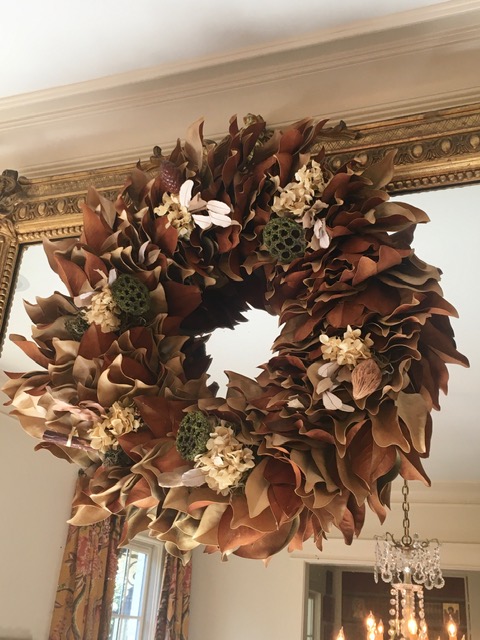 Here is a wreath that one of our community members has had for fifteen years and is still going strong. If you're interested in preserving the beauty of your fresh wreath as it dries, check out our blog post on how to care for and store fresh magnolia wreaths.
Dried Wreaths
Unlike our fresh wreaths which have their untouched natural beauty, our dried wreaths are especially prepared to look fresh for seasons to come. Each year during fresh wreath season we create hundreds of wreaths that we send over to our barn where they will dry for a few months.
Once they're dry they will either be painted or lacquered. For our painted leaves, we choose a natural green hue that imitates the color of fresh magnolia leaves. The paint color doesn't have the same shine as a fresh leaf, but it will keep its form and color for much longer.
Our lacquered wreaths also keep their look and color for seasons to come. With a beautiful glossy glaze, they look striking in any home. Plus, all colors will not fade or run. If used outdoors, it can be even displayed in direct sunlight. But in order to keep our dry wreaths from being damaged, both our painted and lacquered wreaths must be kept out of direct moisture.
Another thing to keep in mind is that dried magnolia leaves are very brittle and fragile. They will not fall apart on their own, but they can break if bumped or dropped. That's why we always suggest reading our blog on how to store your dried/lacquer wreath before purchasing.
We hope you enjoyed learning a little more about wreath care and please feel free to reach out with any questions by contacting us here or reading through our FAQs.