What Your Holiday Wreath Says About You
October 20th, 2023
The holiday season is a time for traditions, celebrations, and self-expression. One delightful way people showcase their holiday spirit and personality is through their choice of wreaths. Each wreath tells a unique story about the person who chooses it and it almost always reflects their style, values, and holiday traditions. This year we decided to dive into nine of our handmade magnolia wreaths and share what they reveal about the individuals who decorate their homes with these festive creations.
1. The Original Magnolia Wreath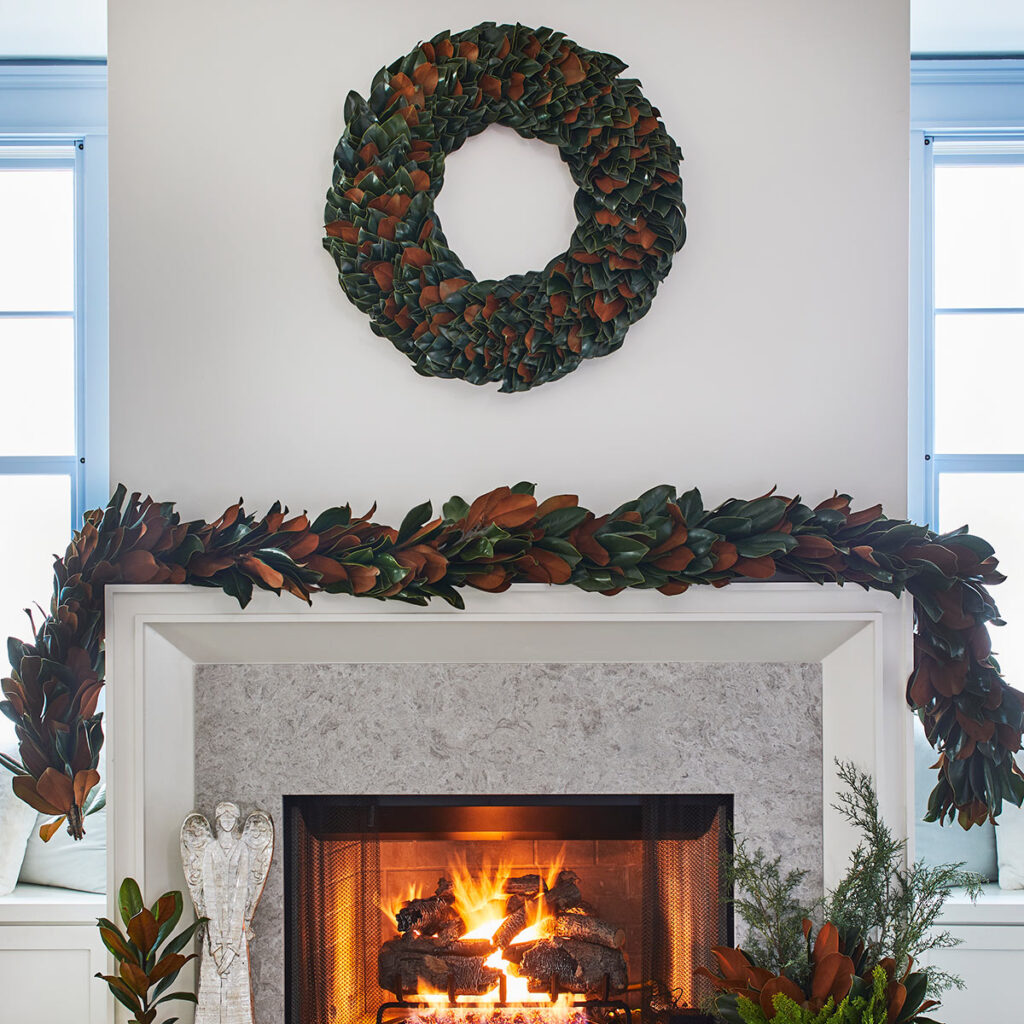 If you're all about that classic and timeless Original Magnolia Wreath, then you're someone with an appreciation for tradition and elegance. You probably enjoy flipping through Southern Living magazine and appreciate the beauty in simple, yet tasteful things. You might be someone who enjoys sipping homemade hot cocoa on a porch swing, soaking in life's little pleasures.
2. Little Gem & Berries Wreath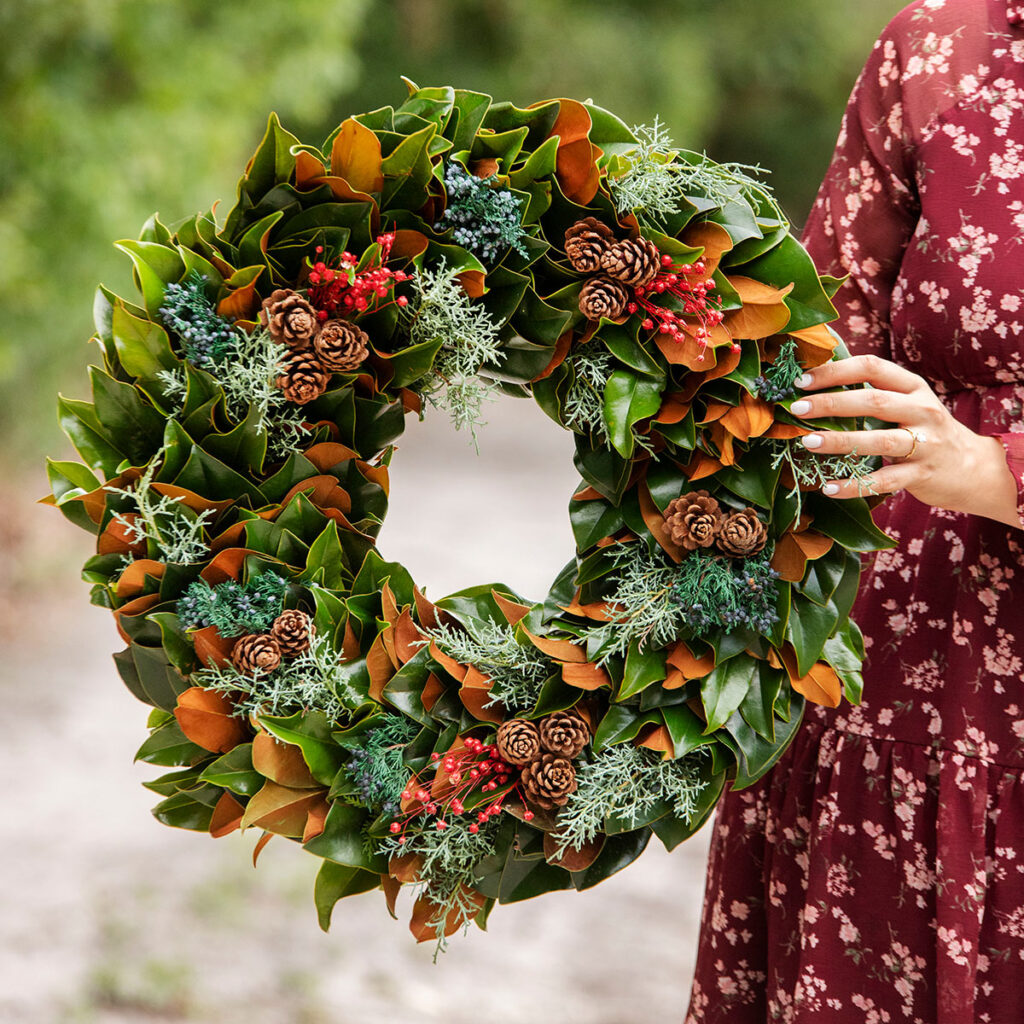 Choosing the Little Gem & Berries Wreath shows you're all about warmth and hospitality. You welcome friends and family into your home with open arms during the holidays. Your gatherings are probably filled with laughter, cozy fires, and the delicious smell of flavorful food. You're all about those simple joys.
3. Christmas Traditions Wreath
You're a nature lover at heart. The Christmas Traditions Wreath tells us you find peace and joy in the age-old traditions of the holiday season. Your gatherings are probably steeped in history, with family recipes and heirlooms taking center stage. Your home is like a warm, nostalgic cocoon during the holidays.
4. Red Lacquer Wreath
If you went for the Red Lacquer Wreath, you're a passionate soul! You bring a fiery enthusiasm to the holidays, making your home the ultimate hub of celebration. Your personality is as vibrant as the wreath's color, and you love to make a statement. Your holiday parties? They're legendary.
5. Fresh Bunches Wreath
If you're into the Fresh Bunches Wreath, you're all about that crisp, natural holiday scent. You're the kind of person who enjoys winter hikes, bonfires, and the great outdoors. Your home is like a cozy woodland retreat, filled with the earthy scent of fresh greenery.
6. Turkey Pheasant Wreath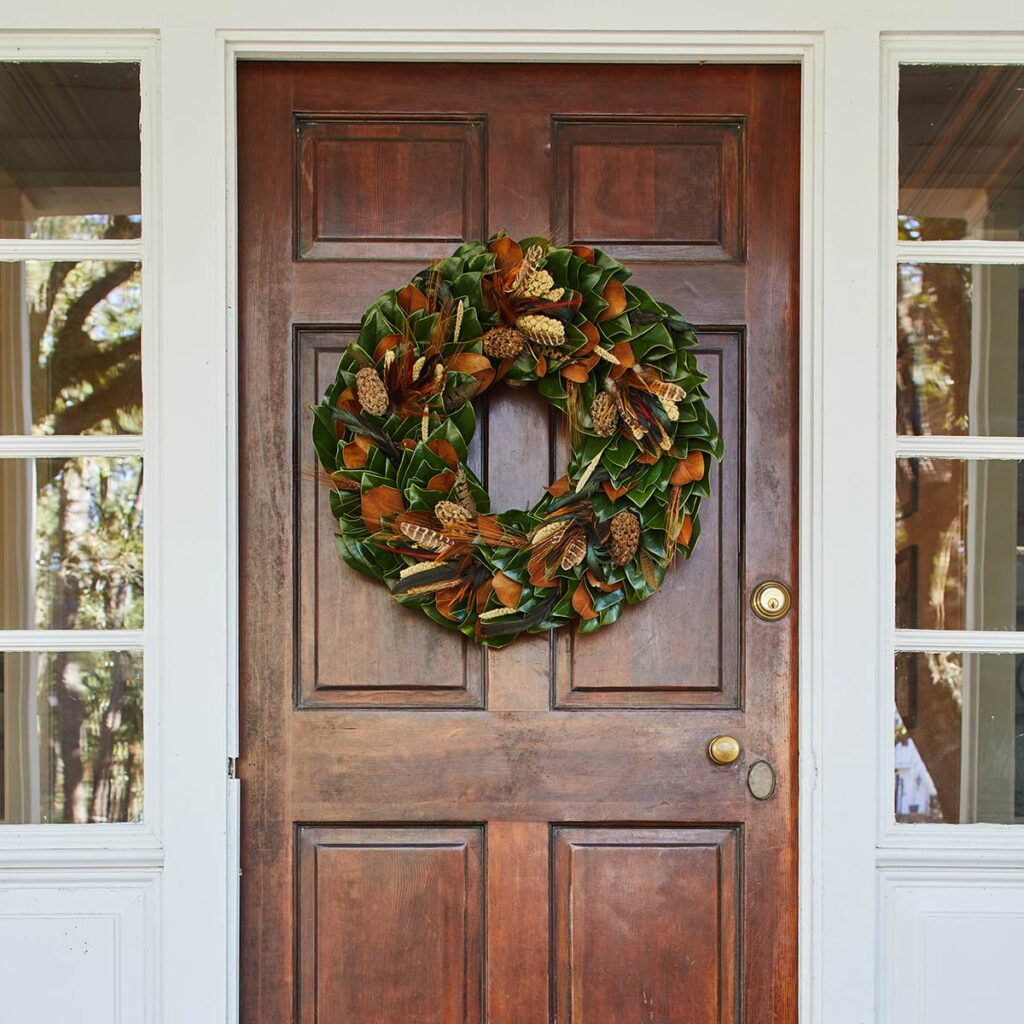 You're an artistic soul if you chose the Turkey Pheasant Wreath. You appreciate the beauty in nature's palette, and you're not afraid to get creative with your holiday decor. Your gatherings are probably a delightful mix of artistic flair and a touch of whimsy. They're memorable affairs not just because they're enjoyable but also because they are perfectly decorated—just like your home all year round.
7. Magnolia Snowfall Wreath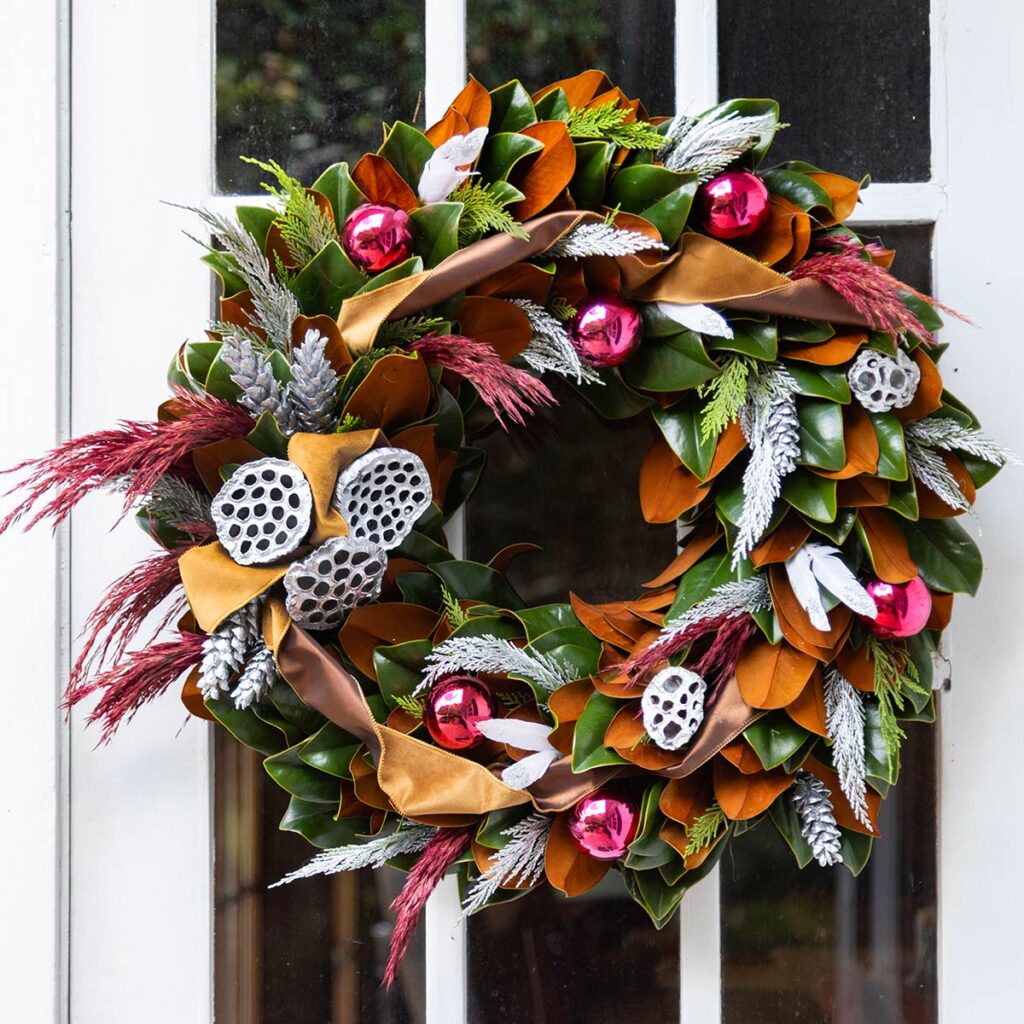 Choosing the Magnolia Snowfall Wreath tells us you're all about creating a warm and inviting atmosphere during the holidays. You're the host or hostess with the mostest, making sure everyone feels the coziness of your home, even on the coldest days. Your gatherings? They're filled with the true spirit of the season.
8. Natural Pinecone Wreath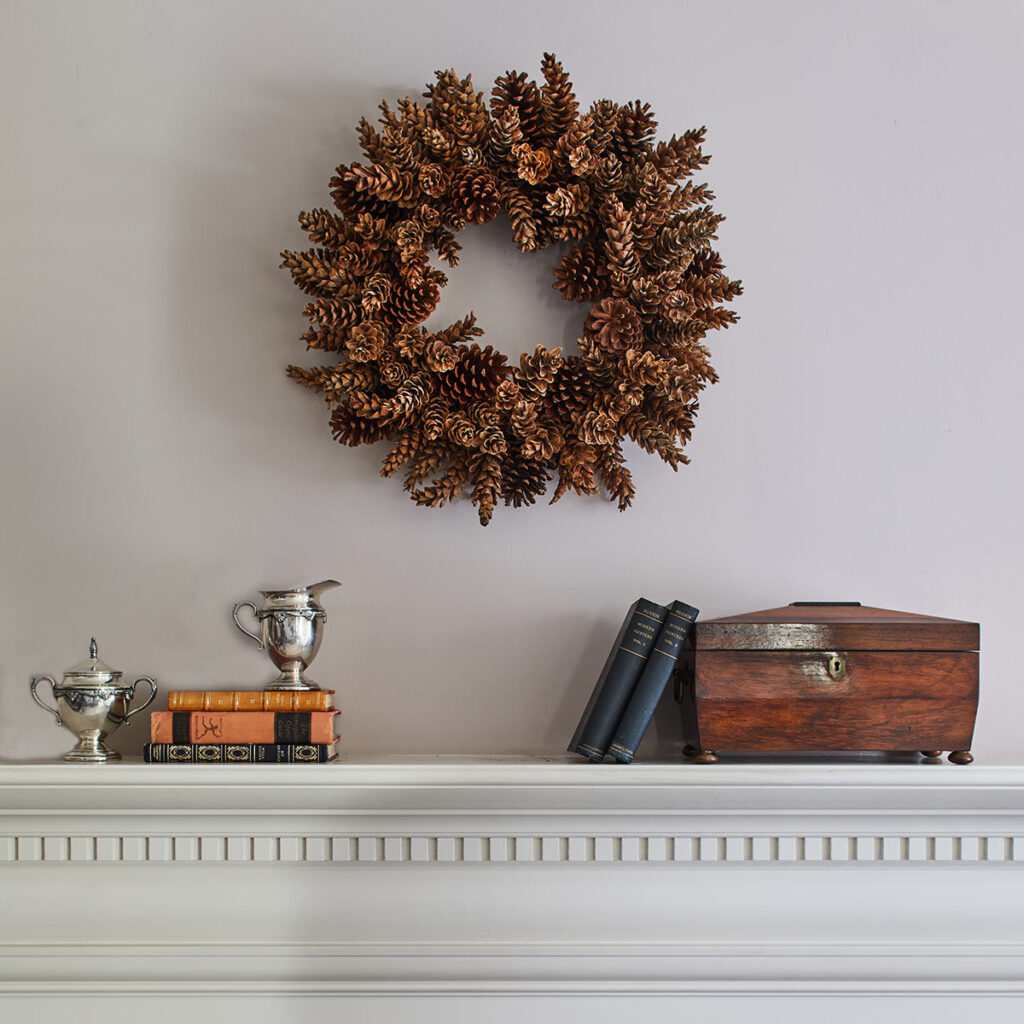 If you chose the Natural Pinecone Wreath, you're all about timeless beauty and sustainability. You find beauty in the raw, natural elements of the season, and your home is a sanctuary of peace and tranquility. Your gatherings are marked by a deep connection to the world around you and a love for simplicity.
9. Golden Cedar Wreath
If the Golden Cedar Wreath is your pick, you're all about elegance and sharing your abundance with loved ones. Your home exudes sophistication during the holidays, and your gatherings are a celebration of the finer things in life. You truly embrace the spirit of giving.
So, as you hang your chosen wreath this holiday season, remember that it's not just decoration—it's a reflection of the wonderful and unique person you are. May your holidays be filled with joy, warmth, and all the beautiful things that make this time of year so special.