A Guide to Choosing the Best Wreath for You
September 9th, 2021
There are a lot of beautiful wreaths out there and if you're anything like us, it can be hard to pick a favorite. But after working with all types of wreaths for two decades we've learned a thing or two about how to choose the best wreath for each unique type of person.
So, we decided to create a guide to help you choose the best wreath for you! In this guide, we'll go through all of our different types of wreaths, different occasions, and different seasons so that you have a good idea of what wreath will work best for your needs.
Wreath Materials
Since wreaths are a wonderful home decor statement piece, the first thing to think about is how it will look in your home or, if you're gifting, in the home of your recipient. The main thing that separates our wreaths visually is the materials used. While most of our wreaths are made using our farm-grown magnolia leaves, we also offer Boxwood Wreaths, Pinecone Wreaths, a Lavender Wreath, and a Cedar Wreath. Then among our magnolia wreaths, we offer Lacquered Wreaths and Fresh Magnolia Wreaths.
Fresh Wreaths
The fresh wreaths are made from magnolia stems cut fresh each day from our abundant groves of magnolia trees. They are then accented with various fresh greenery or dried botanicals. These fresh wreaths are seasonal and begin the drying process immediately. Due to their natural materials, our fresh wreaths, which also include our boxwood wreaths and cedar wreath, are only available in the fall and winter.
Dried Wreaths
Unique to our dried wreaths is the extra step we take in carefully drying the fresh wreath bases and then lightly coating them with a touch of green for a natural look. Then, we accent the dried base with dried flowers, fruits, and other unique embellishments. These dried wreaths maintain their appearance for many-many years.
Lacquer Wreaths
Finally, we have our lacquered wreaths. These are hand crafted the exact way as our dried wreaths except the hue given to the dried base is quite vibrant. Each wreath then receives a sealant which gives it a "one of a kind appearance." Like our dried wreaths these lacquered wreaths will last for years. Although, we recommend you hang them in a location that is free of foot traffic because the leaves are fragile.
Overall, all of these wreaths are handmade and have their own unique character that works for a wide range of occasions and seasons. But, keep reading to learn which wreath among all of our options would be best for you and your unique needs.
If you're shopping for a gift…
Shopping for gifts aren't always easy, but wreaths make beautiful gifts especially as housewarming or holiday gifts. Any of our holiday wreaths make wonderful gifts around Christmas time, but generally, our Granny Smith & Copper Lacquer wreath makes a great gift for a variety of occasions. Its natural style makes it one of our most loved wreaths. Our Lavender Herb Wreath makes gift giving easy with its exceptional fragrance.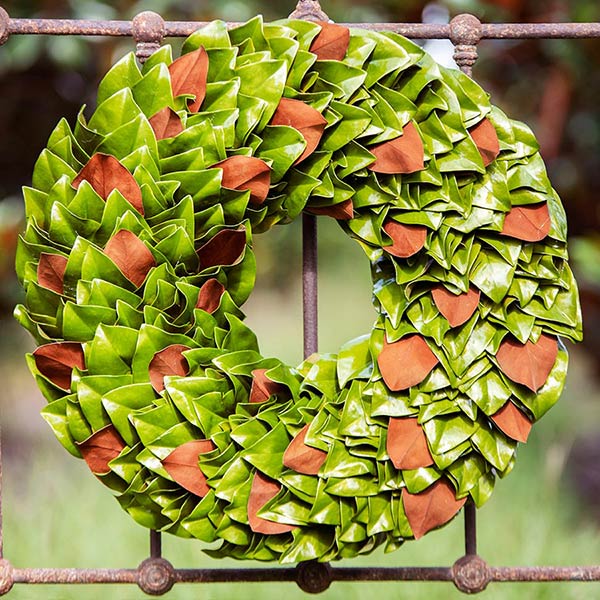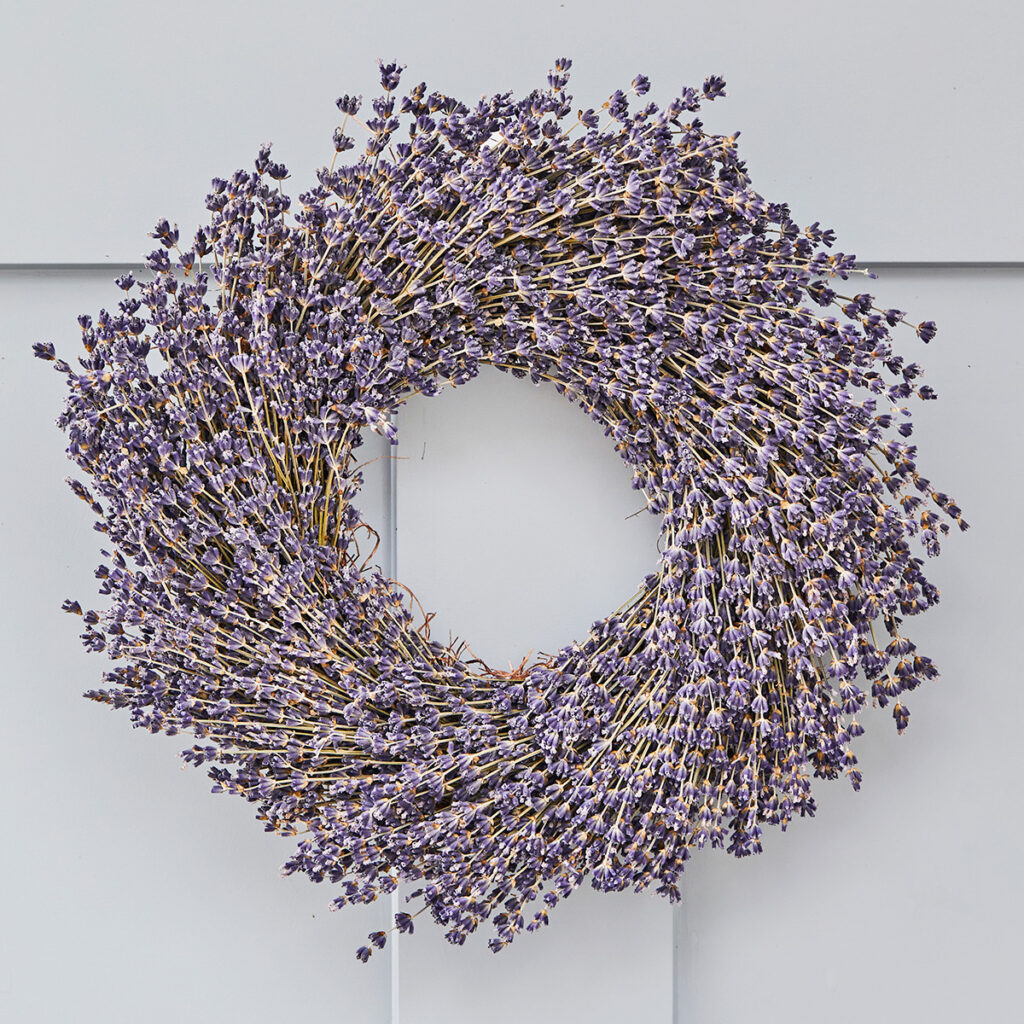 If you're shopping for a versatile wreath…
Our Granny Smith Lacquer wreath can look great in any home year-round because it is crafted to look like our fresh wreaths. Its natural feel means that it will look great in a variety of settings and seasons. Our Red Lacquer is also one of our most versatile wreaths because even though its sealed in a beautiful holiday color, it can also be used on other red-centered holidays like Valentine's Day and even the 4th of July. Finally, the Originial Magnolia Wreath is also a classic beauty. Just remember that our Original Magnolia Wreath is a fresh wreath so it will eventually dry out.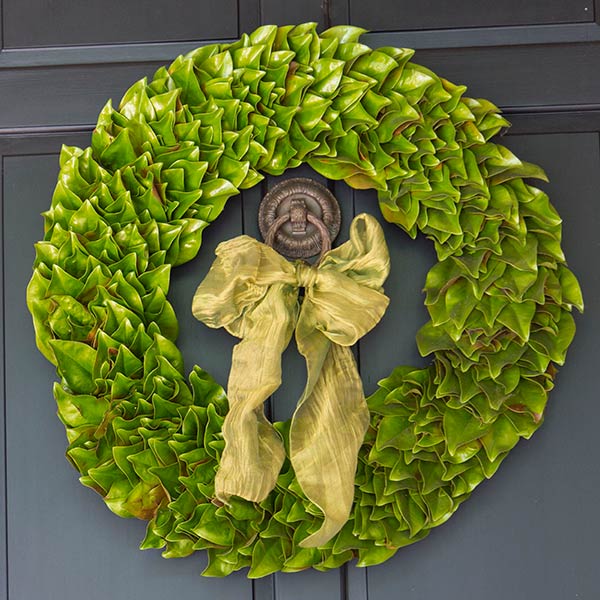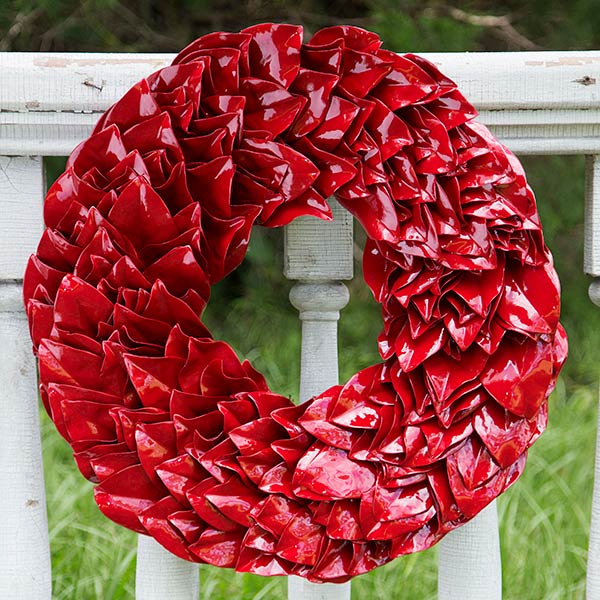 If you're shopping for a fall wreath…
We have a variety of fresh wreaths for fall. Some of our favorite fresh wreaths include our Merlot Valley Wreath, which is accented with artichokes, setaria, and hydrangea, and our Sugarcone Wreath, which is decorated with small accents of feathers, crimson flax berries, and mahogany pods.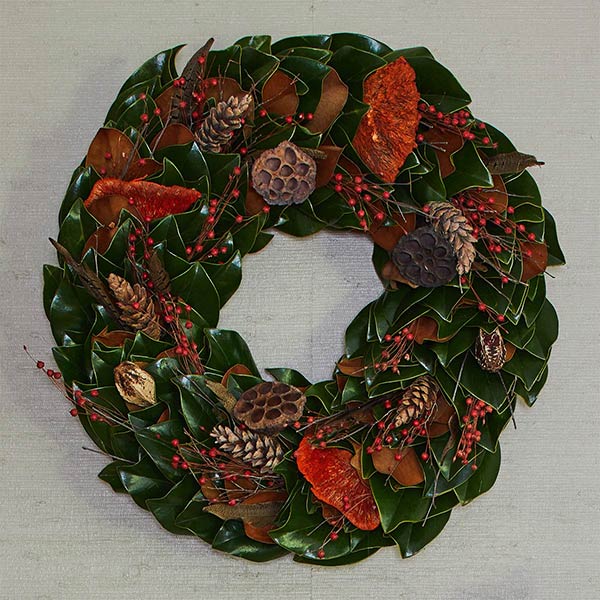 If you're shopping for a Halloween wreath…
You're in luck because we have a whole line of unique Halloween wreaths! Our Orange Pinecone Wreath is a popular choice, but our Pumpkin Lacquer Wreath is one of our favorites! They both look great over a Halloween-themed mantel.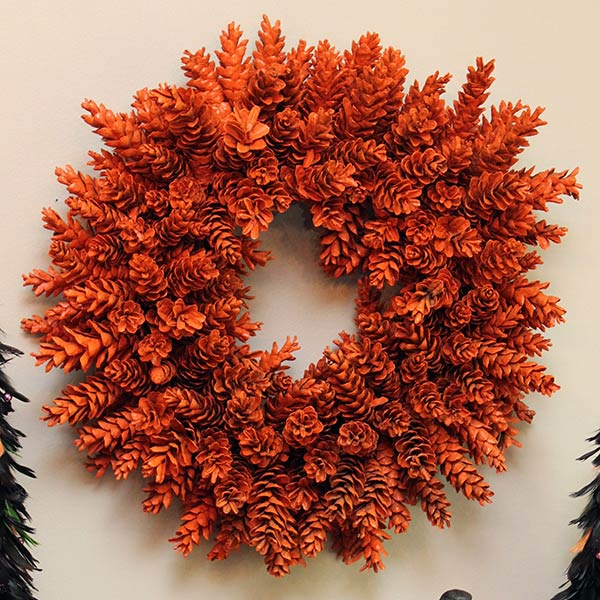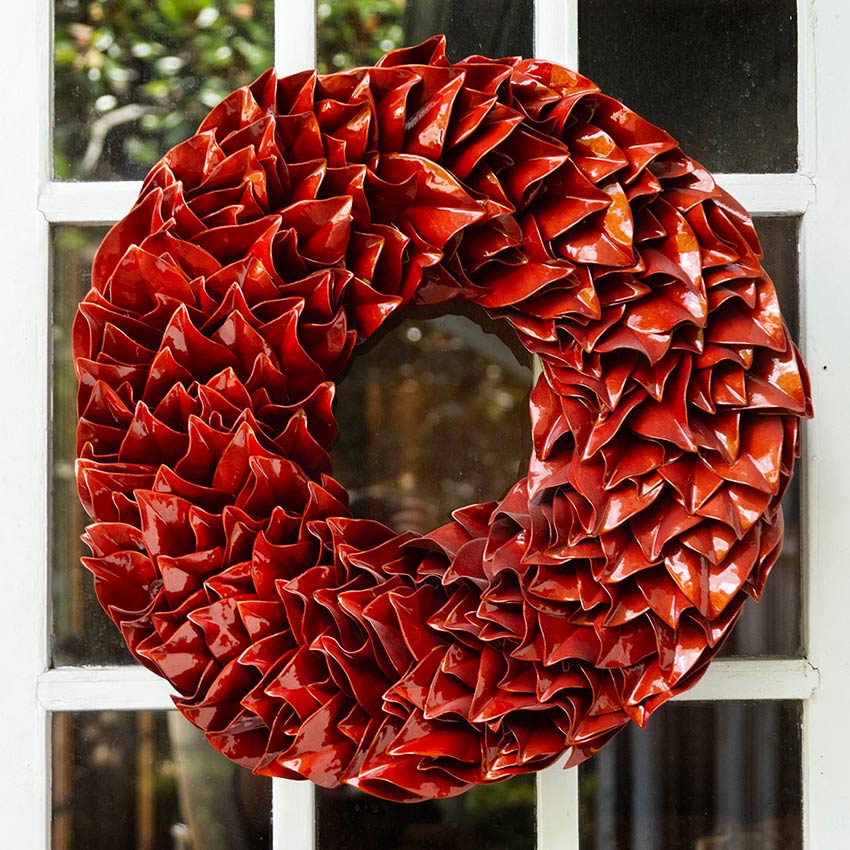 If you're shopping for a Thanksgiving wreath…
Both our Holiday and our Fall collection will be wonderful options. The great thing about our wreath collections is that some are available with matching centerpieces. Our centerpieces look beautiful on any Thanksgiving table and a wreath adds a special touch. We really enjoy our Golden Aubergine Collection and Turkey Pheasant Collection.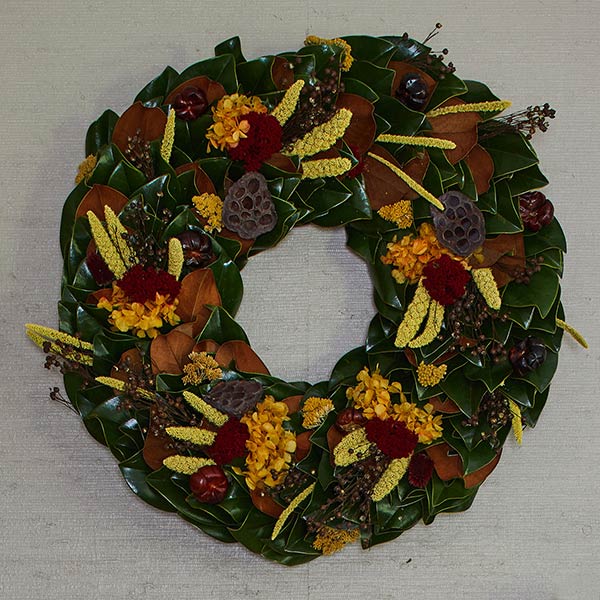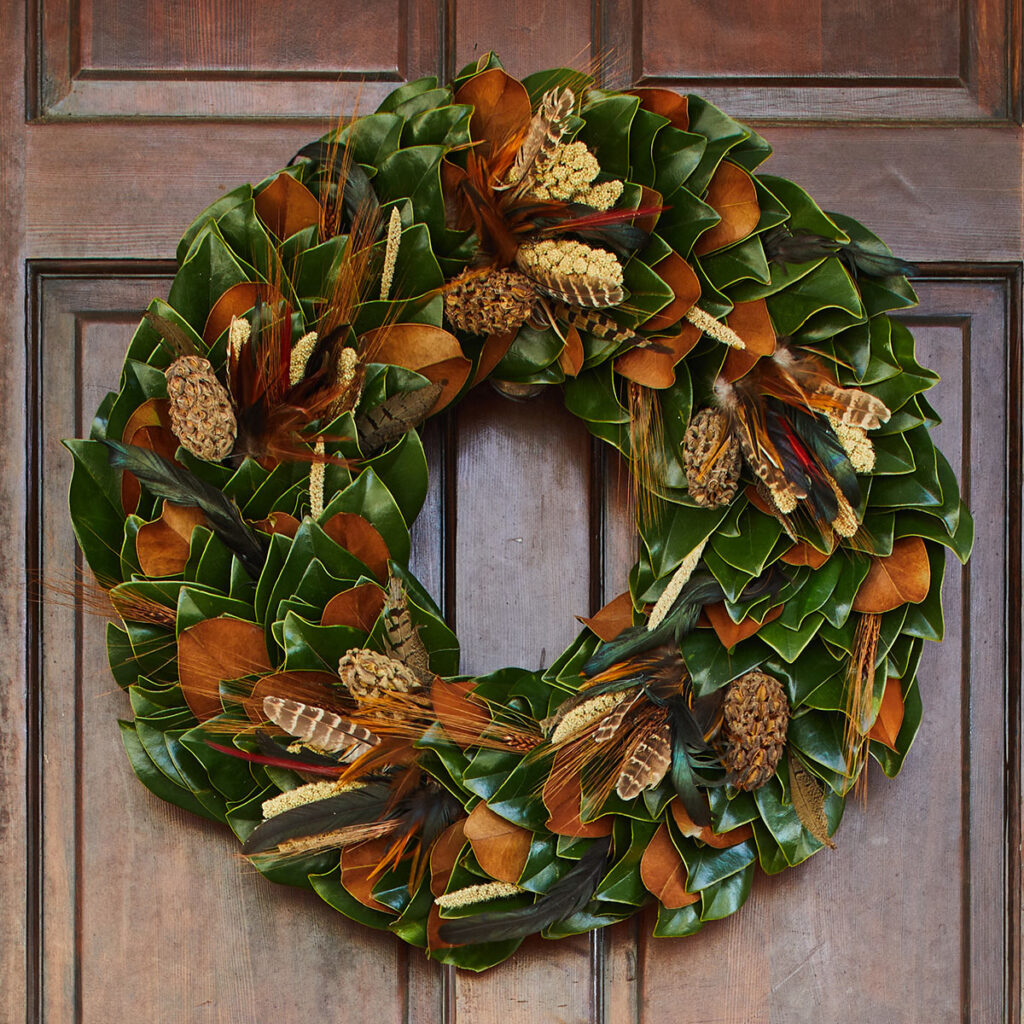 If you're shopping for a Christmas wreath…
You have a lot of great options. Our red collection is a favorite because it has a lot of different red wreaths that suit a variety of personal styles. The Christmas Traditions Wreath is a classic and our Serenity Oasis Wreath adds a luxurious feel to any space.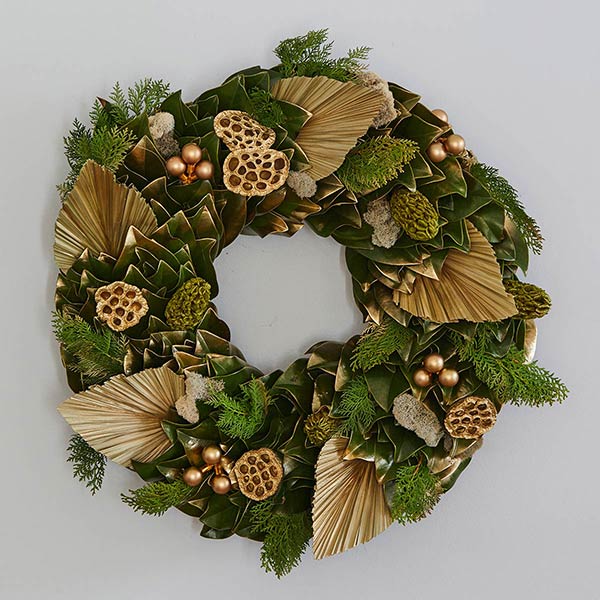 If you're shopping for a general holiday wreath…
Our classic collection has some wonderful choices. The Fresh Bunches Wreath is one of our favorites along with our Little Gem & Berries Wreath. They both include classic holiday elements and are always handcrafted with love.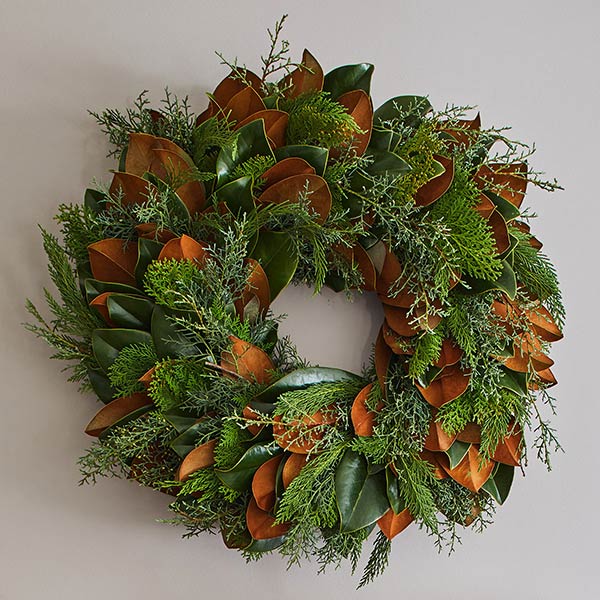 If you're shopping for a spring wreath…
Our Beyond Breathless Wreath is one of our best-sellers. It is loved for its blend of hydrangea, dried artichokes, and German statice and its ability to bring a touch of spring into any home. Our variety of colored lacquer wreaths are also really fun for the springtime! Our Pinkalicious Wreath is one wreath that we can't get enough of. Plus, it adds a pop of color to springtime decor, especially around Easter.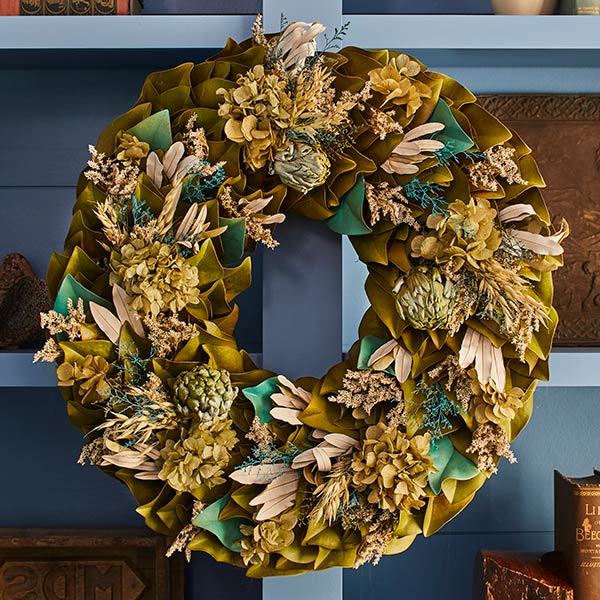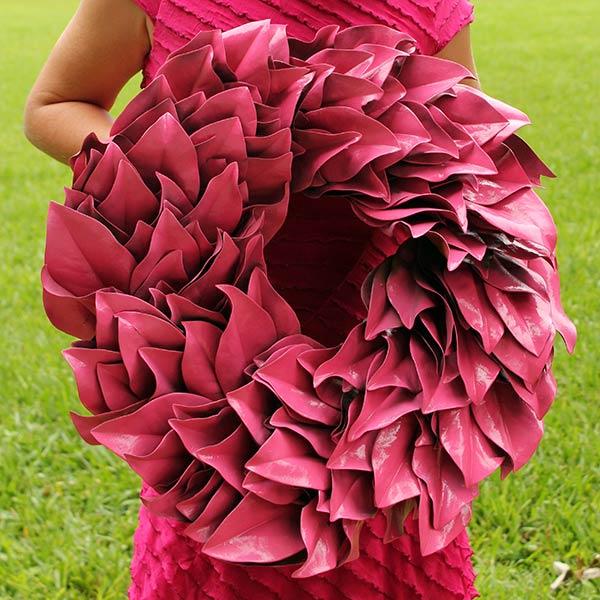 If you're shopping for a summer wreath…
We'd love to share some of our favorite summer wreaths with you! As a Florida-based farm, we love summertime so we had a lot of fun designing our summer wreaths. One of our favorites is our Lady Liberty Wreath, which is decorated with fragrant dried eucalyptus and brightly colored yarrow, for a truly patriotic feel. It's the perfect way to show your love and appreciation for your country. Our Pom Pom Spritz is another wonderful summer wreath option.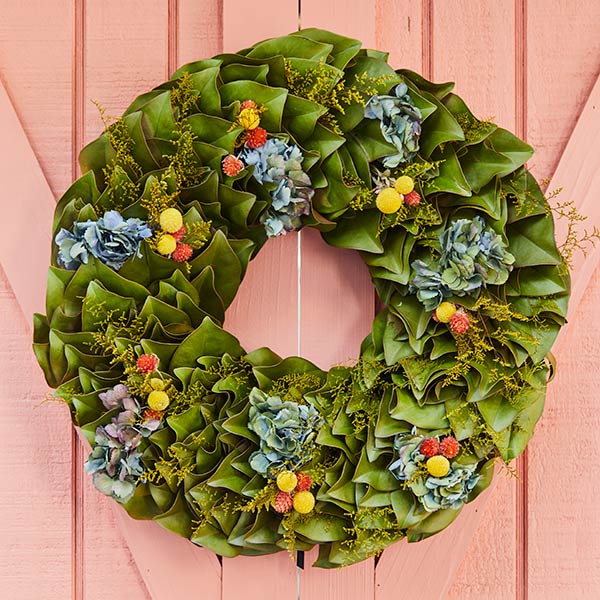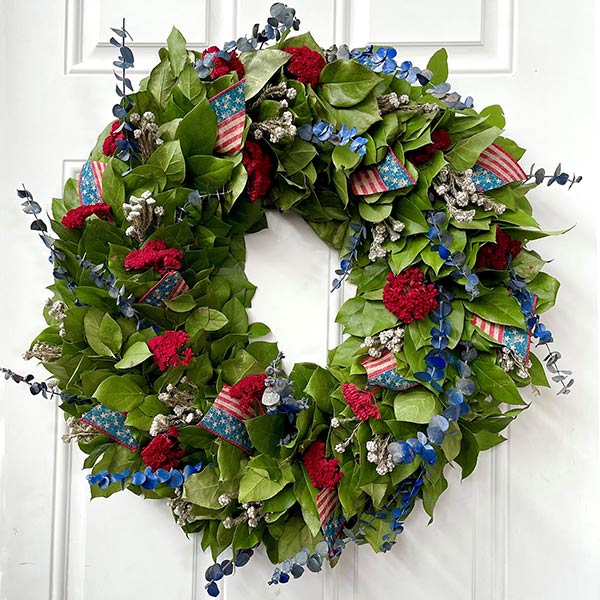 Overall, even though there are many different wreaths out there, we're always here to help you find the best wreath for you. If you'd like more information on Fresh Magnolia Wreaths vs. Dried Magnolia Wreaths check out this post. If you even have any more questions, feel free to contact us here.